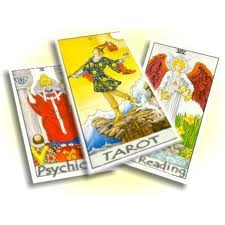 Logged on
John : 4501
I am a psychic clairvoyant medium and I specialise in relationship regression readings. I also use tarot cards to confirm what I see. My reading will give you guidance for you to take the best possible actions. I get messages from my spirit guides and hopefully I can show you that there is always a light at the end of the tunnel.

Logged Off
Jya Moon : 4503
I have trod the old path for many years alongside my guides and friends, I learnt to read the tarot cards from the age of 14, through till now, the other side of 50. My Spirit Guides journey with me guiding my destiny as I can guide and help you to yours.

Logged Off
Zara : 4504
I am a psychic medium using many tools of the trade angel, tarot and playing cards with my own divination crystal ball sand readings connecting with energies auras. Been connecting with spirit and angels from a child but it still amazes me how we get signs symbols and how they prove there so much to the world that is not seen but am very blessed to have my dreams, visions and my clairvoyant sight and my clairsentience empathy gifts to be able to help my clients.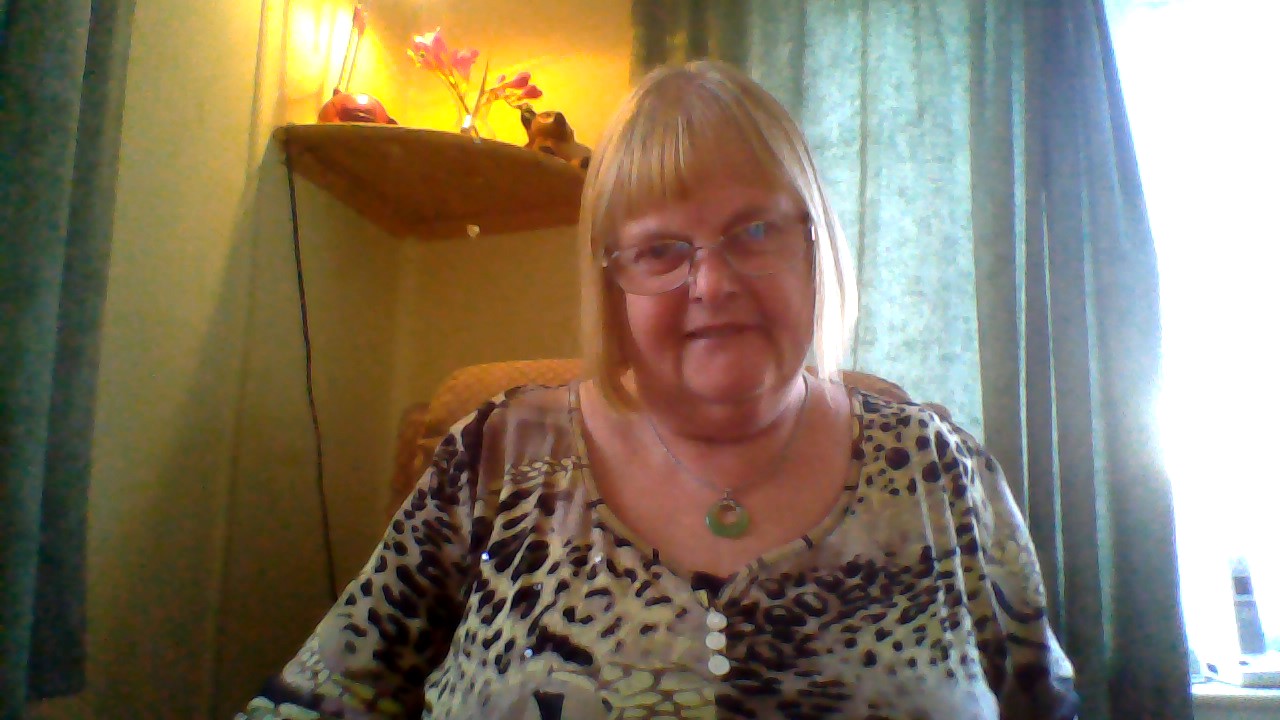 Logged Off
Dee : 4505
Hello my name is Dee, i'm a psychic/clairvoyant, heeler, medium, Angel card reader with 20 years experience. I have a natural ability and my guides link directly to your guides or I tap in with my Tarot cards. My skills are relationship, career, housemoves, spiritual matters. I am also a pet psychic since I have recently lost my beloved pet a Westie who I gather is with my guide, a Quaker called Father John and Arch Angel Michael who sends people to me who need special help and look forward to a brighter future with more understanding on how to move forwards. I have got 20 years experience and I love what I do. I am happy to help you with your relationship questions, career, housemoves, and a way forward with various decisions you may have. I read honestly with love and compassion so I look forward to helping many of you in the future.

Logged Off
Dee Rendall : 1011
Gifted since an early age Dee is a Superb Platform Medium. Her Strong pure connection with spirit is outstanding. Her clear sight and vision enables her to work closely with spirit through family members and loved ones. Reconnecting You x

Logged Off
Lynne : 1015
I have been psychic all my life,but have been doing readings professionally for the last & years.I love to do readings with the cards,using them as a tool to focus and tune into the person i am reading for.I use the tarot cards,angel cards,and a crystal pendulum to help me give insight and clarity into any situation.I specialise in love readings,but am happy to help you with any of lifes ups and downs.

Logged Off
Merlin : 1017
Hello my name is Merlin,I am a natural psychic clairvoyant and medium,I have been spiritual for many years. I use the crystal ball and the pendulum and i have the ability to see your aura and enegeries around you,telling you what the colours mean and what is happening.In my crystal ball,i can see visons and tell you how your life is changing over the near future.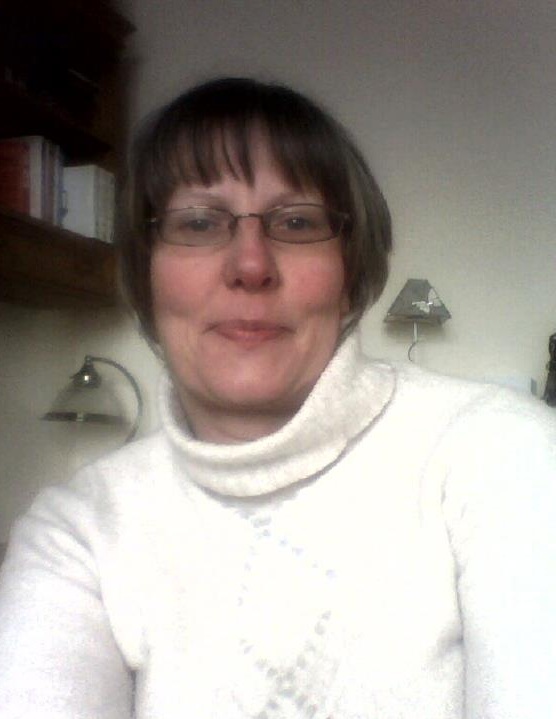 Logged Off
Gail : 1116
I Have Been A Clairsentient Medium For 23 Years.I Have Been A Phone Reader,Done 1-2-1 Readings Using The Tarot Cards And Also Use The Pendulum and Crystals.I Come From A Clairvoyant Background.My Grandmother Was One Of 12 Children And Quite A Few Of Them Had Mediumistic Ability. I Have Been Told That One Of My Strengths Is Enabling A Sitter To See The Other Side Of The Coin Which Helps To Put Things In Perspective For Them.Maybe I Could Do The Same For You?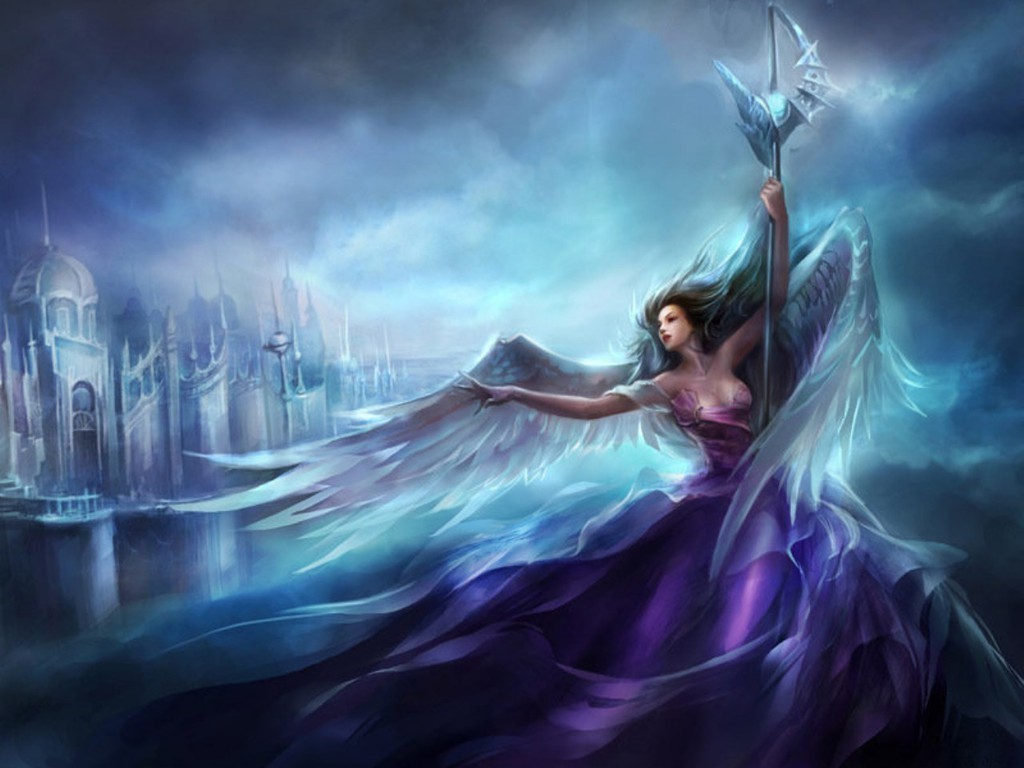 Logged Off
Viv : 1136
I Work Through The Tarot Cards To Bring You Clear Seeing And Insight.I Am Able To Guide You Through Your Lifes Journey.I Am Very Naturally Seeing And Have 20 Years Experiance From Reading Friends, Family And Clients. Allow Me To Guide You On Your Lifes Journey To Bring Clear Insight. .

Logged Off
Quinn : 1247
Quinn is a patient and gifted reader who uses tarot and astrology to bring clarity and insight to your life. She specialises in finding the hidden messages that are present in everyday life and she can interpret the meaning of dreams and animals. Quinn is known for her honesty and her ability to get to the heart of a situation.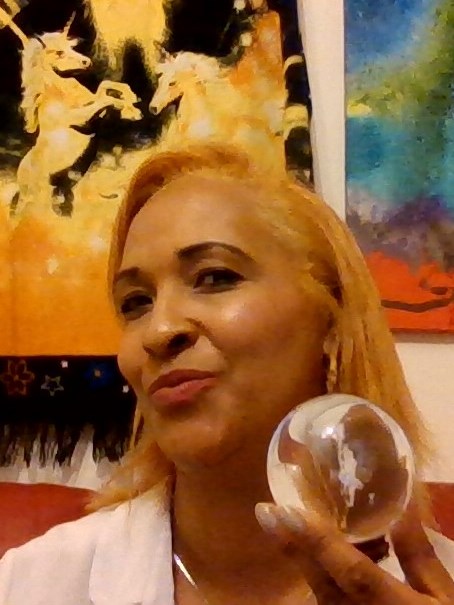 Logged Off
Dianna : 1704
I was always interested in the strange and mysterious as a child, and my family have been using their psychic gifts for generations, so it was no surprise to anyone when I came to teach myself the tarot as a teenager. I practised on friends and family. My predictions always came true, usually in some very unexpected and roundabout ways, and my insights began to amaze those I read for. After reading casually for many years, I discovered I could read tarot cards for a much wider audience, so fifteen years ago I became a professional tarot reader. I am a relationship specialist, and I take pride in being totally honest and compassionate. Availability Monday Tuesday Thursday 8pm-12 midnight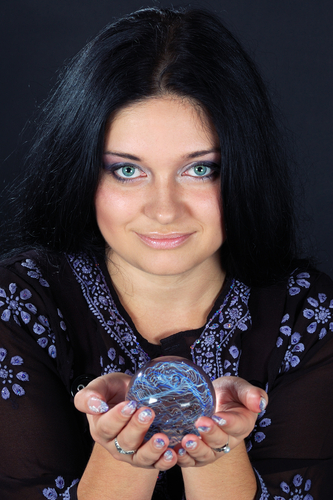 Logged Off
Jade : 1707
Experienced but not tired I still get a buzz from looking into your problems or questions. I have a natural affinity with others and feel I can give clear direction and guidance. Give me a try and open up a whole new insight into your life.

Logged Off
Colin : 1710
I find Anglo-Saxon Runes help me to answer specific questions and to look into possibilities. I also use Western, Eastern and Runic Asrology. I have been reading tarot for over 30 years, and also teach the art to the gifted. Being aware and prepared for what's next can make a huge difference to your life. Colin's Availability Monday 4am-10am Tuesday 4am-10am Wednesday 4am-10am Thursday 4am-10am Friday 4am-10am Saturday 4am-10am Sunday 4am-10am

Logged Off
Trudy : 1713
PLEASE NOTE: TRUDY IS USUALLY FULLY BOOKED ON SUNDAY EVENINGS, SHE DOESN'T TAKE BOOKINGS ON HER MONDAY & WEDNESDAY SHIFTS, TO READ FOR NEWCOMERS. Trudy is an AMAZING & EXCEPTIONAL READER, and has Medium/Clairvoyant/Psychic Skills. A wordly gifted psychic, oozes warmth and genorosity. She is an honest reliable reader, and has a large returning clientele. She will focus on all your emotional and finacial issues. Intuitive, caring, and down-to-earth tarot readings. I'll tell it like it is, with genuine empathy and good humour - all the messages and insights and opportunities the Universe has for you, using natural psychic abilities chanelled through my lovely Gilded Tarot deck. I will give you an honest, optimistic and insightful focus on your life and the questions you have. Whilst I can't always promise to tell you what you want to hear, I can promise to tell you what you need to hear. Let me help you find a realistic and practical path through life's ups and downs by looking into what is now, what has been, and what lies ahead. Trudy's Availability Monday 10 am - 4pm Wednesday 10am - 4pm Sunday 7:30pm - 10:30pm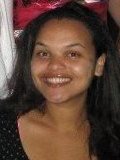 Logged Off
Yvette : 1718
Experience tarot card consultant, patient caring and a natural ability to see the good in others. Over the years I have become an accomplished (Psychic) Tarot reader. I don't claim to know everything about all this stuff - who does? I will say, however, that I am guided in spirit and that my psychic side comes out to play during these, as well as at many other times, so looking at the past, the present and the future, and to guide and (hopefully) further the peace of mind and well being of others. Yvette's Availability Monday 9.30am - 5.30pm Tuesday 9.30am - 5.30pm Wednesday 9.30am - 5.30pm Thursday 9.30am - 5.30pm Friday 9.30 - 5.30pm

Logged Off
Dawn : 1723
PLEASE NOTE: DAWN IS USUALLY FULLY BOOKED ON FRIDAY AND SUNDAY EVENINGS, SHE DOESN'T TAKE BOOKINGS ON HER MONDAY SHIFT, TO READ FOR NEWCOMERS. Hi, my name's Dawn. I come from a large and mostly Spiritualist family littered with mediums, healers, one or two witches and a whole lot of strong, no nonsense women. I myself took up the Tarot Cards at 15 years old,the Cards are my main tool and focus. Tarot and good old fashioned common sense is what I do, with a little help from Spirit. I never pre-judge, am very rarely shocked, and I try to approach every problem with good humour. Dawn' Availability Sunday 6pm-11pm Monday 8pm-12 midnight Friday 8pm-12 midnight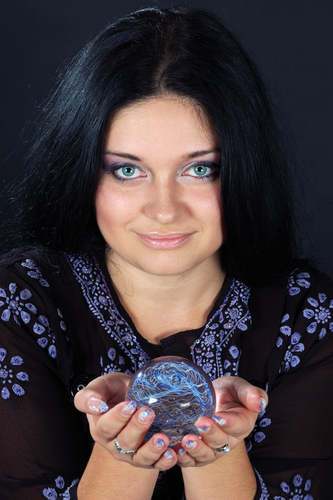 Logged Off
Amy : 1737
My name is Amy, I am a psychic tarot card reader. I have been giving insightful and precise readings for many years, and specialise in love/relationships. I hope to bring, comfort, healing, guidance and above all truth within my readings. Availabiity Saturday 4pm - 8pm Sunday 4pm - 8pm Monday 4pm - 8pm Tuesday 4pm - 8pm Wednesday 4pm - 8pm Thursday 4pm - 8pm Friday 4pm - 8pm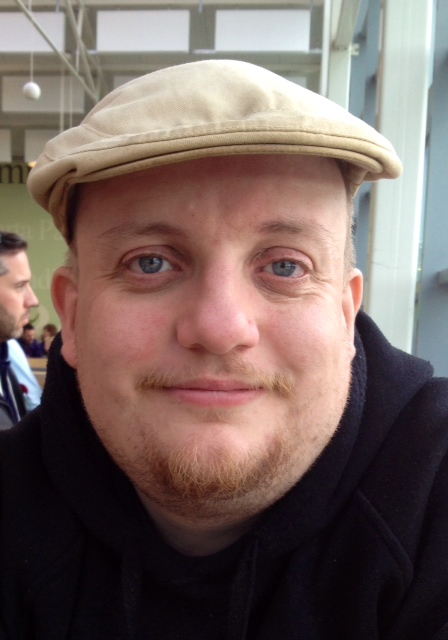 Logged Off
Kephra : 1809
Hello I am Kephra, I have many years experience helpful and insightfull readings. My psychic gifts include clairvoyant and mediumship. Dream interpretation, and exellent tarot reading ability. Kephra's Availability Monday 9am - 4pm Tuesday 9am - 4pm Wednesday 5pm - 12 Midnight Thursday 6pm - 12 Midnight Sunday 6pm - 12 Midnight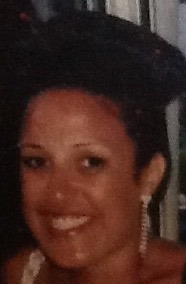 Logged Off
Crystal : 1811
Hi my name is Crystal, I had an angelic encounter several years ago which led me to become a psychic reader, I am a reiki master clairvoyant and a medium. I use the crystal ball and tarot cards. My spirit guides allow me to link in with your energy to give you accurate in depth readings. My speciality readings are on love and relationship issues. I look forward to hearing from you. Crystal's availability Saturday 1pm - 9pm Sunday 10am - 12am and 5pm to 9pm Tuesday 6pm - 10pm Friday 6pm - 10pm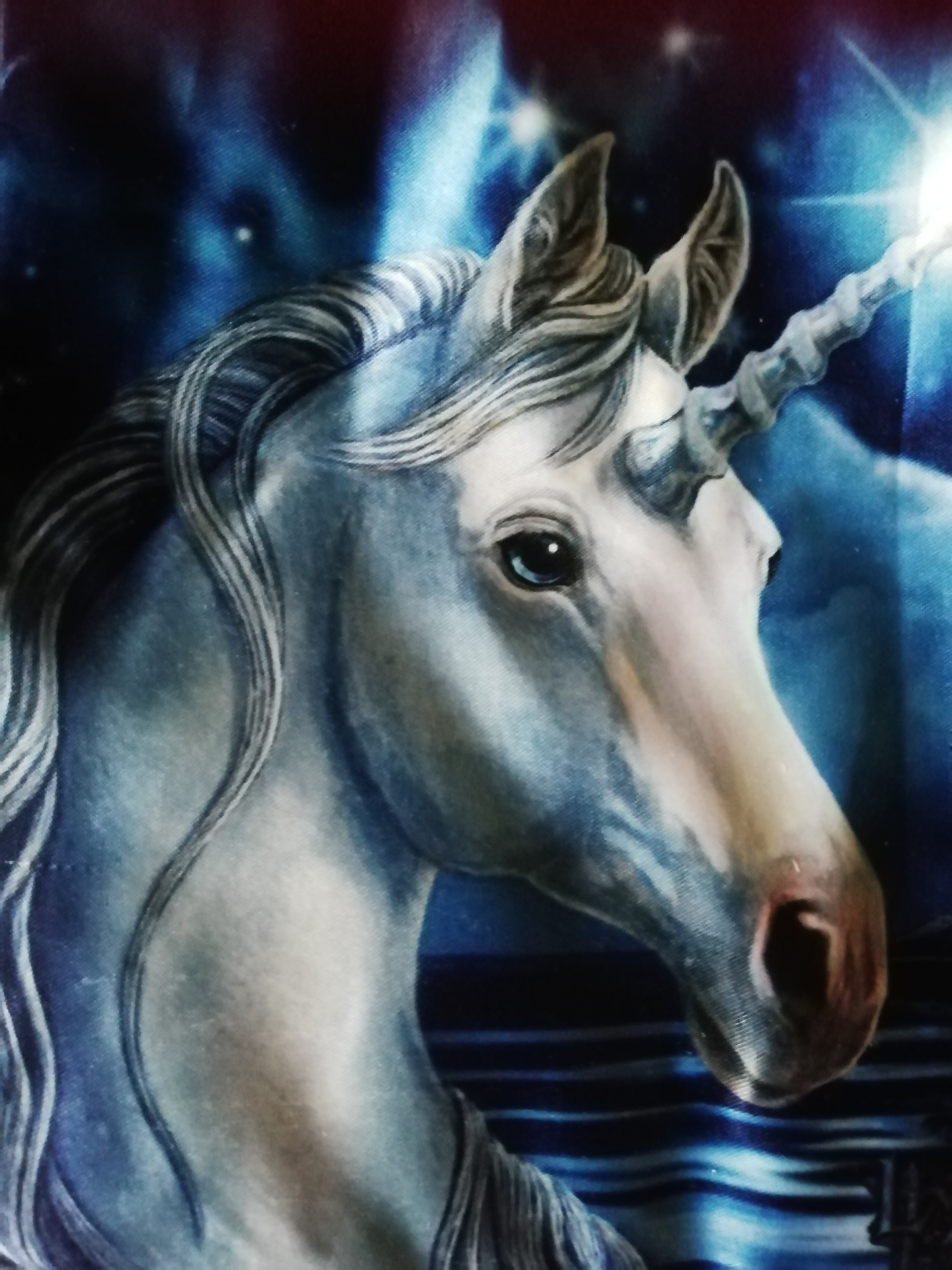 Logged Off
Mel : 1812
A 3rd generation natural medium Mel is a caring, understanding and accurate medium and clairvoyant who uses tarot to give a full and meaningful reading. Mel uses love tarot cards when a relationship reading is needed. Mel has been a practising medium for over 10 years and runs a circle. Mel will channel into your loved ones psyche, to gain a full insightful picture of what is happening around you and why. Mel's Availability Saturday 10am - 4pm Sunday 10am - 4pm Monday 10pm - 1am Tuesday 10pm - 1am Wednesday 10pm - 1am Thursday 10pm - 1am Friday 10pm - 1am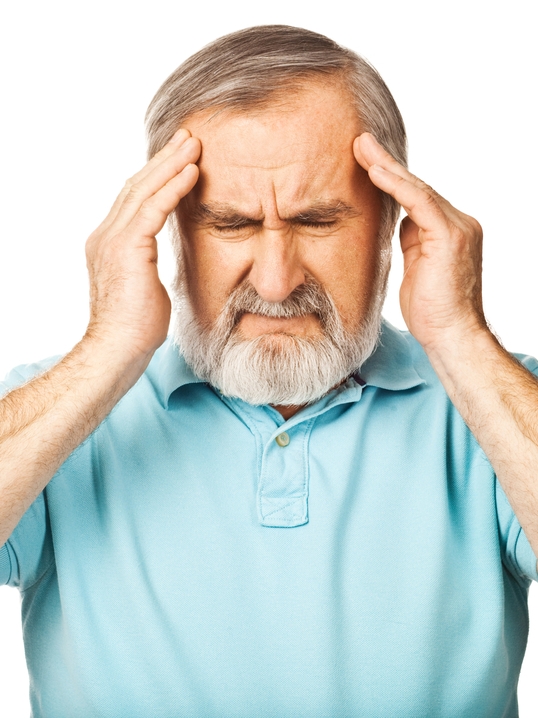 Logged Off
Rai : 1816
Hello, My name is Rai. I have gained knowledge and experience by giving accurate, insightful readings, over many years. I will use my psychic ability to interpret the cards,with clarity, empathy, and give you an accurate reading. I will help you find soloutions to problems, or questions. I specialise in relationship and business tarot readings. I can look into your partner's surroundings, and see what going on in your life from the other perspective. Raymond's availability Friday 9pm-2pm Saturday 9pm-2pm Sunday 9pm-2pm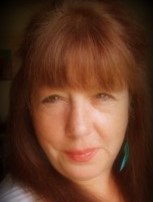 Logged Off
Alex : 1829
I grew up in a home where seeing spirits and using divination was encouraged. Dreams were interpreted and I often saw spirits in my dreams who would tell me things I asked of them. Initial interest in witchcratft and fairies was followed by joining a goup where I studied meditation, the use of dream control, astral travel and cabalistic tarot path working and shamanism. I am well experienced in tarot reading and often see the events I predict unfold over the days, weeks and months. Alex's Availability Saturday 10am - 12 Noon Tuesday 6pm - 10pm Thursday 6pm - 10pm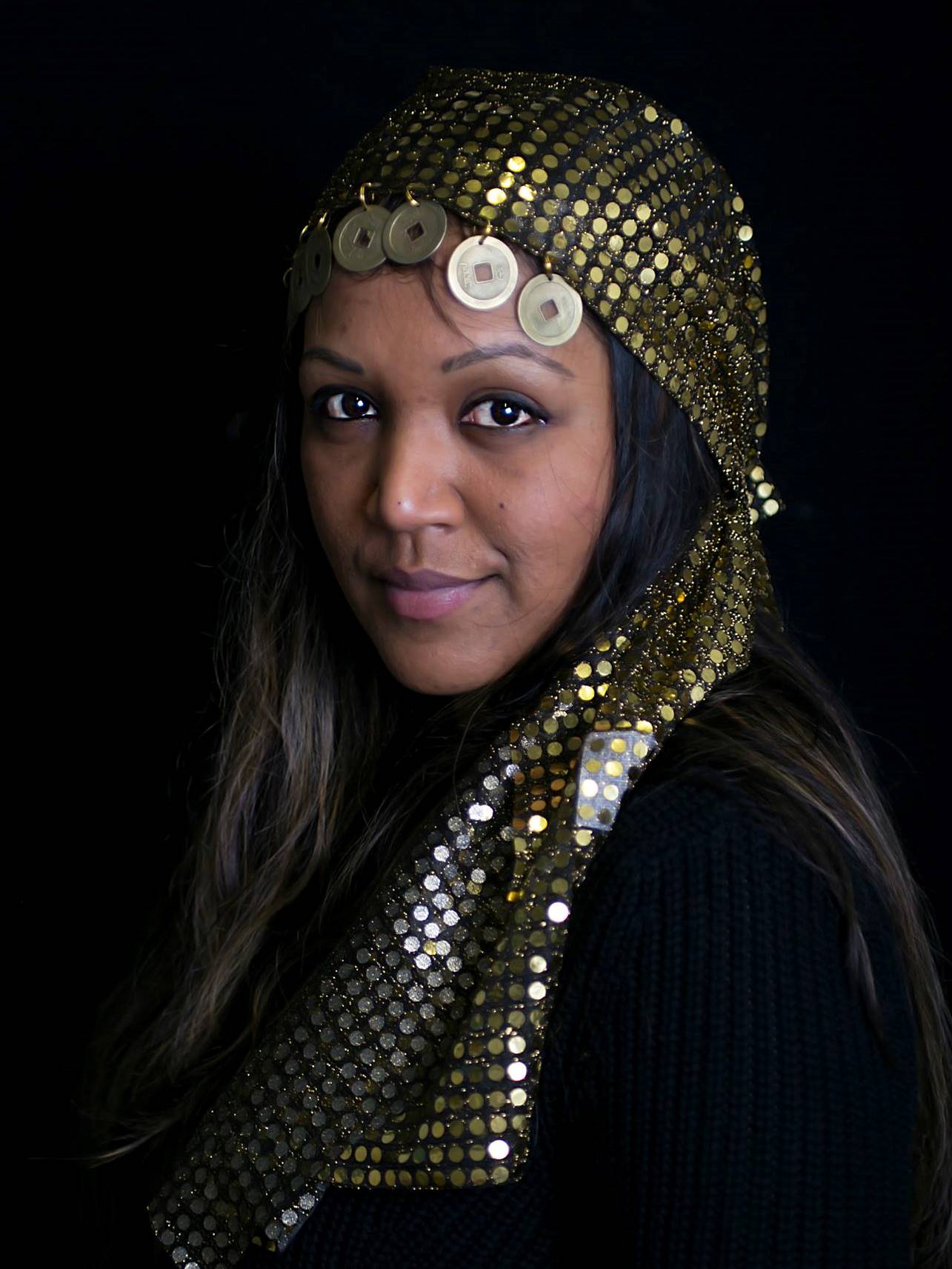 Logged Off
Kessie : 1833
I'm Kessie, I have been reading tarot for many years, and known as a relationship specialist. I take pride in being totally honest, I also read the playing cards and the I Ching. I do lots of complementary medicine, massage and I am a Reiki Master. I excel in bringing clear understanding to you, with all matters of the heart. Availability Monday 8pm-2am Tuesday 8pm-2am Friday 8pm-2am Saturday 8pm-2am

Logged Off
Peace : 1845
I am an experienced tarot card reader, my grandmother before me was a medium. I am a clairvoyant, clairsentient, and a Reiki Practioner. I use tarot, oracle cards and a pendulum for my readings, and I am guided by angels and spirit guides. I am empathic, sensitive, caring and aim to give you a reading that will answer your questions. I can help clear up the confusion between soul mates & life partners. Availability Saturday 10am-5pm and 6pm-9pm Sunday 10am-5pm and 6pm-9pm Monday 11am-5pm Thursday 10am-5pm and 6pm-9pm Friday 10am-5pm and 6pm-9pm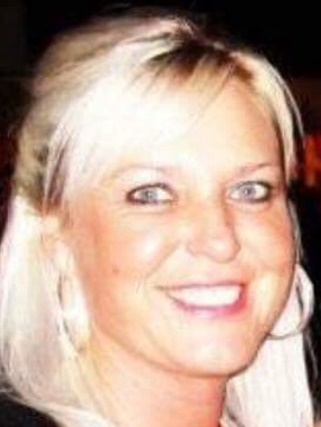 Logged Off
Mark : 1847
I have clairaudience ability, am clairsentient, clairvoyant and naturally empathic. A Medium and a Tarot card consultant, working with the Tarot and Angel cards, I also work with numerology on the Angelic plane to channel messages to the earthly realm. Availability Please check the website for Mark, as he will only be available when he has a strong psychic connection with his Spirit Guide.

Logged Off
Angela Ashworth : 1849
I honestly feel I had a calling to the art of Tarot, and started reading Tarot for family and friends with amazing results. Word soon got around about my gift, as strangers contacted me for readings. I would include strong psychic feelings into my readings to give clear and honest guidance. I now have 15 years of psychic experience behind me, and have recently returned to read online and help others. My clients are astounded with my clear insight into matters around the heart. Angela's Availability Monday 6pm-10pm Tuesday 6pm-10pm Wednesday 6pm-10pm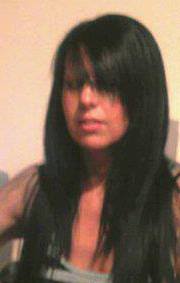 Logged Off
Kerrylouise : 1922
Kerrylouise natural born psychic medium, animal communicator and Reiki Master. I work with my angels and guides to give warm honest and uplifting personal readings. I can connect with your loved ones or just to help you along life's path. What ever your questions maybe. I am here help you in any way that I can. I work without tools and can provide on connection validation of life after death from spirit.

Logged Off
Vicky : 1923
I started reading Tarot cards when I was 17, and furthered my interest with palmistry, when I read my Great Grandmothers book, called "Napoleons book of fate". More recently, I have become interested in the Runes. I have has a life long interest in Psychic phenomena. I would be delighted to read for you.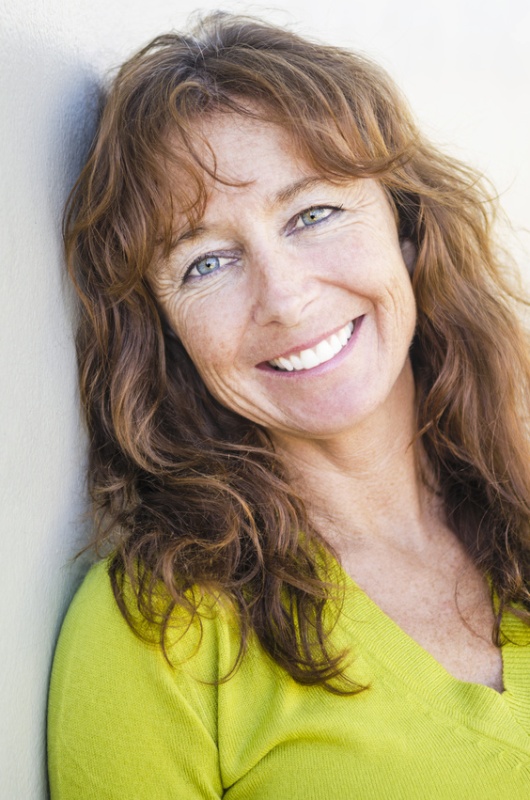 Logged Off
Helen Price : 3602
My name is Helen Price I am a natural born Medium/Clairvoyant Psychic, and I have been working with spirit for over 35 years and have been reading internationally now for many years. I don't do general readings but I do specialise in Love and Relationships. I will tell you everything you need to know, no fairy stories just a straight forward reading, Information that will help you make the right choices. Let me help you with, Whats going on? whats on your partners mind? are you right for each other and when will you be together? Knowing the truth whatever your question is important and I can help you to find the answers you are seeking! Let me be your guide Give me Helen, a call you might be amazed by the information I can give you. Available 4pm to 11pm Pre Book

Logged Off
Karen Clark : 3603
( AVAILABLE FOR ADVANCE BOOKINGS ) Karen has a great PSYCHIC ABILITY. Karen is a MEDIUM CLAIRVOYANT who works with her SPIRIT GUIDES and has been providing psychic readings for the past 40 years. She is an honest reliable reader, and has a large returning clientele. She will focus on all your emotional and finacial issues, she is also a fantastic spiritual healer. Karen specialises in love and relationship issues and is a very compassionate reader and shows great respect to all clients. Dont battle with your traumas alone, ring and book a consultation with Karen and let her help to bring relaxation into your life. Karen is one of the THE VERY BEST PSYCHICS around at the moment to book a reading with. Testimonials are available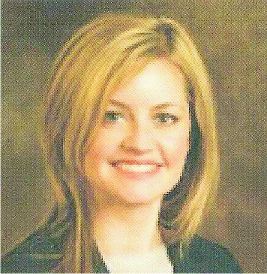 Logged Off
Christine : 3604
FOR A SPECIAL RELATIONSHIP READING CALL ME TODAY. I am a natural Medium Clairvoyant.I use my Spirit Guides to help me guide clients onto the right pathway.I have been reading for people around the World for over 20 years and in that time have worked with and for some of the most famous psychics around.I do give truthful readings and will try to bring clarity to your life. Do you have burning questions that you need an answer to, let me help you find the answers. A psychic reading may just change your outlook and even change your life. For compassion and transparency Ring Christine, I am here most days and evenings.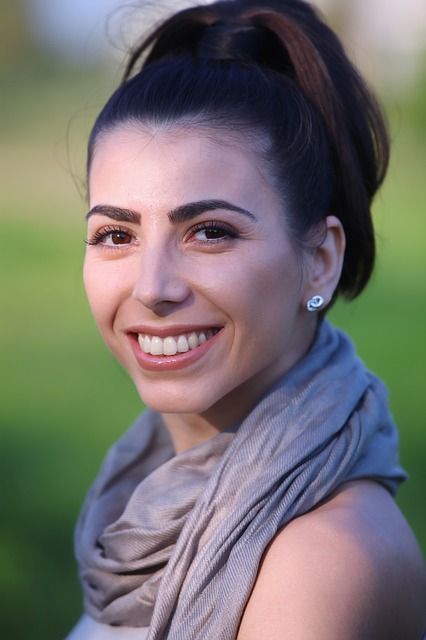 Logged Off
Emerald : 3609
RENOWNED PSYCHIC, MEDIUM, CLAIRVOYANT, TAROT, SOUL MATE, PSYCHIC I have been psychic medium clairvoyant since childhood. I enjoy a good rapport with the client (sitter). I offer an empathetic reading with assistance of spirit guides, and can give guidance regarding relationships, work, family and life path. Advice and use of Protective crystals, protective angels and protective essences is also available. The use of Tarot and Angel Cards are a powerful tool to open up spiritual communication lines, but they are sometimes not needed at all, often they are set aside once communication has started. I dont moan or chant or anything strange, but often I will go silent for a few seconds to listen/tune in and open up to spirit. Available most days from early morning and often works through the night as well

Logged Off
Zarah : 3613
Zarah inherited her psychic gift from her Grandmother, she built a career as a maths lecturer and doctor of biomedical engineering. Then, 10 years ago, she experienced a series of vivid dreams and psychic phenomena.Zarah describes her readings as, from the heart and absolutely genuine. I dont guess or make things up, and only pass on information if I believe it is divinely and purely a message given to me. I dont make judgements, speculate or impose my own opinion on the messages I receive. Zarahs skills are many and varied, and include life path reading, dream interpretation and channelling. On occasions, I have been able to create a telepathic connection with my client, even when theyve been on the other side of the globe, and really felt what theyve been experiencing at the time. Zarah speaks many languages Farsi, French, Italian and Arabic. A READING WITH ZARAH IS A VERY EXCITING EXPERIENCE. Available most mornings and most evenings until late.

Logged Off
Crystal : 3614
( AVAILABLE FOR ADVANCE BOOKINGS )Crystal is one of the BEST readers around at the moment and is an exceptional natural gifted PSYCHIC CLAIRVOYANT/MEDIUM who works with her SPIRIT GUIDE JOHN .Crystal has been working with clients for years, all of which return again and again. Crystal will give you an in-depth and specific reading. She blows clients away with her accuracy. Crystal is very sincere and honest telling you how it is. If youre looking for for someone warm and direct who doesnt generalise then Crystal is the reader for you. If you want a reader who does not do fairy stories Crystal is the one for you! NOW available 5pm till 7pm Mon, Tues Thurs, Fri, Sat, Pre Book

Logged Off
Crystal Spirit : 3618
Hi Im Crystal Spirit, I am a Clairsentient, Visionary Empathy and Spiritual Councillor. I use a Crystal Tarot Deck I designed myself using the colour energies of the crystals and message from the crystal along with traditional Tarot Cards. My spirit guides assist me to connect to your voice vibrations and then give me messages and guidance for you .I look forwards to connecting to you, and speaking with those of you that are sent to me, Love and Light Crystal Spirit x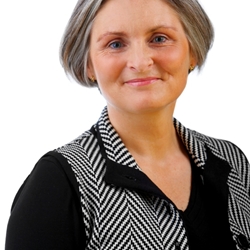 Logged Off
Cathryn : 3619
I am a natural Medium Clairvoyant. I have had my gift since childhood and have natural ability and am Clairaudient, and Clairsentinant I can hear and sense and can home into what's happening around people. I read with passion, love and warmth. Each and every reading is in my view new and unique as people are all different, that in itself is spiritual progression and improves my abilities and skills.. I try to get to the heart of situations and help and guide where I can Wisdom comes with experience and experience comes with learning life's trials Available from 7pm to 10pm Most evenings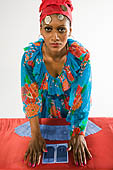 Logged Off
Serenity : 3624
An experienced psychic tarot consultant with over 25 years of reading tarot cards. I can look into any area of your life that requires attention; I also specialize in love and relationships. I am not judgemental as I am aware of the complexities in these areas. With guidance from my Pendulum and angels, I will tell you what they want you to know (past/present/future) as the goal is to leave you feeling uplifted and empowered at a time when you maybe feeling worried or anxious. My readings are insightful & accurate, which result in a large returning clientele as my predictions become a reality. Hopefully I can be of assistance to you too.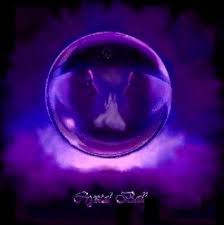 Logged Off
Jayne : 4473
Hi I'm Jayne & i hope to show you understanding and empathy so you can continue on life's journey with more enlightenment.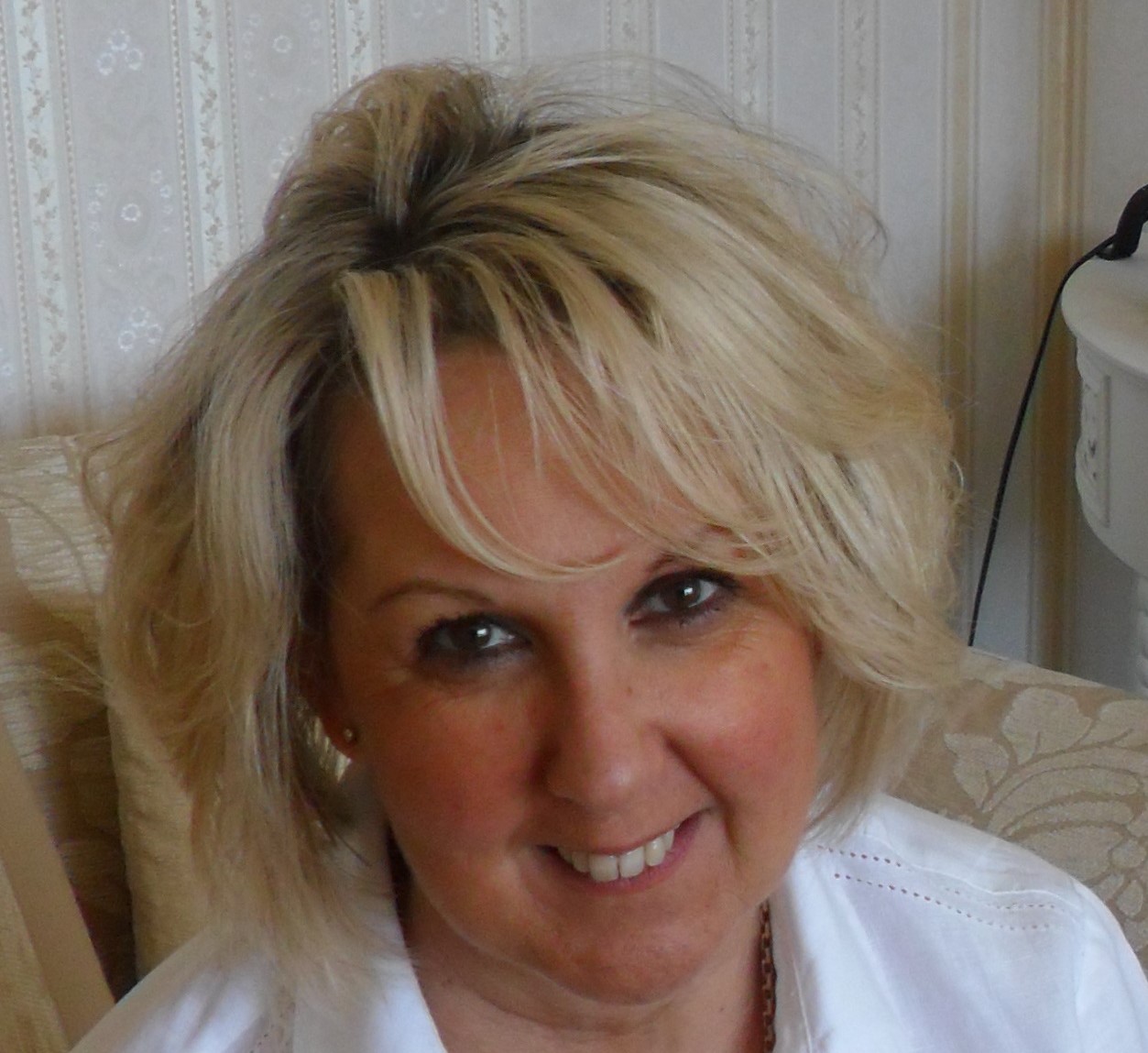 Logged Off
Christine Anne : 4478
ChristineAnn developed her understanding of Mediumship following an experience which her (then) small Son encountered. So that she may understand what he was experiencing and to try and explain what was happening to him she came to the realisation that she too could communicate with spirit and the psychic abilities of ChristineAnn and her two Sons were realised. ChristineAnn is an empathic Clairvoyant Medium working with the divinations of psychic skills, psychometry, psychic oracle tarot and is an accomplished and sought after Reiki Practitioner. ChristineAnn offers guidance and upliftment to those wishing to connect to Universal energy and has read for clients both nationally and internationally. ChristineAnn has her own mediumship development and meditation circles in North Wales. ChristineAnn's journey has enabled her to offer one to one readings and platform work also.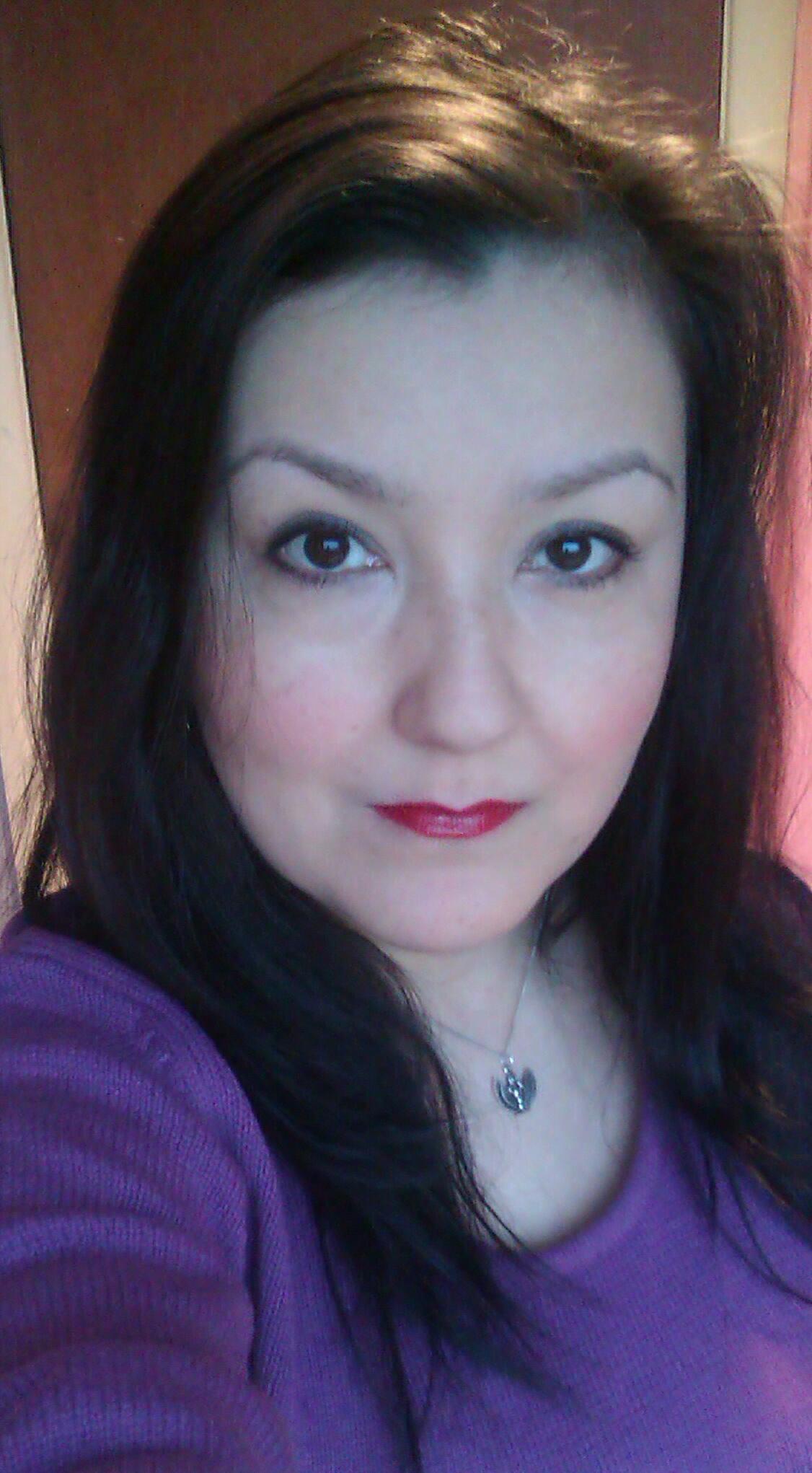 Logged Off
Nicola : 4479
Nicola is a born psychic and empath who has been giving professional readings since her teens. With her wealth of counselling experience, Nicola helps her clients to understand both their past and present so that they have a positive and empowering future. Honest and direct, Nicola's clients come back and back again!

Logged Off
Yianne : 4495
Yianne is a medium psychic tarot reader she brings insight into your financial and emotional problems. She has over 25 years experience and offers you spiritual guidance.

Logged Off
Nuala Fae : 4496
Blogg: I am from a Celtic Irish background, with many years experience of platform mediumship readings. I am clairsentient and clairaudient I work with various energies including Angelic and Faery, I will tune into you by working on your vibrations and bring you messages from spirit and your love ones giving you proof that they are still with you and love you, I can feel what you are feeling and so I can send you healing while you are having your reading.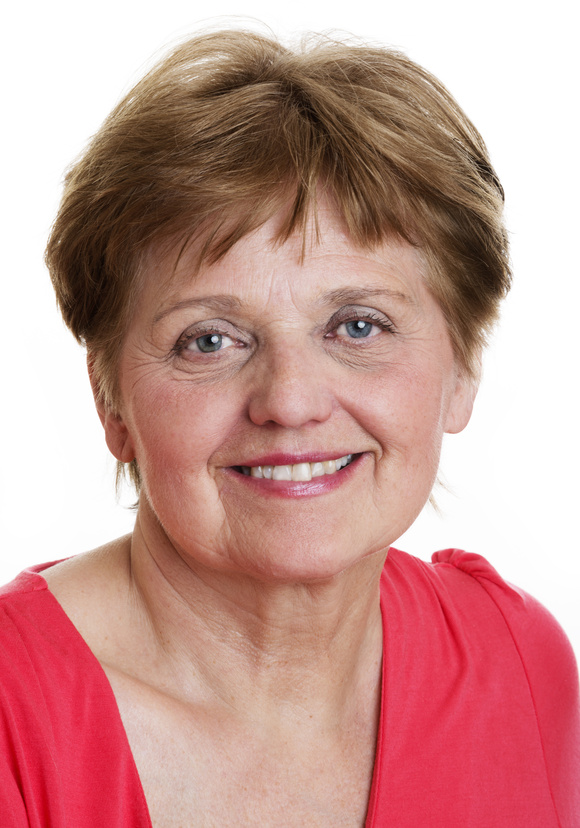 Logged Off
Maggie Hill : 4497
MAGGIE IS PSYCHIC OF THE MONTH IN SOUL & SPIRIT DEC MAGAZINE Introduction to Maggie Maggie is the Psychic other Psychics choose to use!! Maggie is a natural born Psychic with skills handed down to her from her Grandmother she is extremely accurate. Her style is warm, caring and compassionate, her readings are always inspirational and they leave you empowered to help you through life's options. Maggie is a truly gifted experienced reader, booking in advance is advised and welcomed. Try a reading with Maggie you will not be disappointed she will look at every aspect of your life to help you move forward. RING AND BOOK A READING

Logged Off
Anne Marie : 4498
Annemarie is an amazingly talented and honest reader who is one of the best love and relationship experts around with over 10 years experience of reading over the phone worldwide. Annemarie has a lot of returning clients who love her consistently friendly and accurate insight into all areas of life, to whom she believes in telling the truth to in a respectful and compassionate manner. Even psychics call her for insight.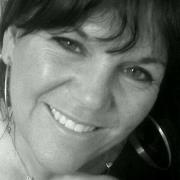 Logged Off
Starrs : 4499
My name is Starrs & I am a gifted natural psychic clairvoyant and use the tarot as a tool. I will give you an in-depth and specific reading on Relationships, career or when you have reached a crossroads and require guidance when making decisions. I am very sincere and honest and will gain insight into your situation and help you to find a positive path forward.

Logged Off
Amy : 4500
I am a third generation Psychic having inherited the gift from my mother who inherited it from her mother. I am blessed with clairsentience and clairvoyance and I use these psychic skills to work with all of my clients. I also use tarot cards as requested by my clients. In a calm, gentle, and caring way, I try to help you reach a state of real knowingness about yourself and will look into aspects of your life that you want to understand, including LOVE and RELATIONSHIPS and CAREER matters.