RECOMMENDED PSYCHICS & CLAIRVOYANTS
JUST SOME OF MY TESTED PERSONALLY RECOMMENDED PSYCHICS AND CLAIRVOYANTS. SELECT THE READER YOU FEEL DRAWN TO, REMEMBER THEIR PIN. CALL NOW, YOUR FUTURE IS WAITING.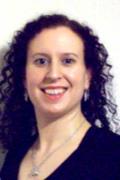 Joanna
Pin 4456 Available
Joanna is a psychic clairvoyant. Joanna is a natural psychic, who was born with her ability. Joanna is also clairsentient which means she reads from the heart, and can feel peoples energies and emotions, whether they are in the same room or the other side of the world. This makes her insightful into what is going on in peoples lives, especially where matters of the heart are concerned.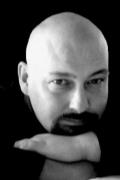 Tom
Pin 4422 Available
Tom is an amazing spiritual reader. Tom can help you get to the root of any problem you may be facing in your life. Tom is an amazing Clairvoyant who is so experienced when dealing with spirit and passing messages from them to you. You will be amazed at the details Tom can provide you with and can help you find a way forward and help you to see the light at the end of the tunnel.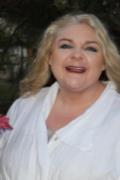 Mary Ann
Pin 4171 Busy
Mary Ann is a wonderful Clairvoyant Medium. She is bubbly, caring and compassionate and will use her gifts to be the vessel for the direction you need for your life.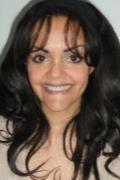 Nikki
Pin 4419 Busy
Nikki is a fantastic and experienced Clairsentient, Clairaudiant and Tarot card reader. Nikki is very insightful with her readings. You will feel an instant connection to Nikki and you will be reassured that she has connected to not only you but also your loved ones. Many clients have commented that after having a reading with Nikki they feel healed.
Please Call 0330 201 9600
International callers +44 330 201 9600
You must be 18+ & have the bill payers permission
You can also book online securely here :
Pay on Phonebill
please call 0906 403 1610
Calls cost £1.50/min + your phone provider's access charge. 18+ with bill payer's permission. Call recorded, Entertainment only, SP: www.InverOak.com Helpline : 0330 201 9600
TEXT OMARA & YOUR QUESTION
PROBLEM OR CONCERN TO 78887
SMS cost £1.50 per msg, max 3 per reply. 18+, SP: InverOak.com PO Box 10015 CM1 9HH. To opt out of free promo msgs call Helpline 0207 111 6210.
WHICH READING IS RIGHT FOR YOU ?
WHETHER YOU HAVE A BURNING QUESTION THAT REQUIRES A FAST ANSWER VIA OUR TEXT A PSYCHIC SERVICE, OR WOULD PREFER A MORE DETAILED EXPERIENCE, WE HAVE YOUR ANSWERS :
TEXT or Phone a Psychic UK - FREE Psychic Readings!