RECOMMENDED PSYCHICS & CLAIRVOYANTS
JUST SOME OF MY TESTED PERSONALLY RECOMMENDED PSYCHICS AND CLAIRVOYANTS. SELECT THE READER YOU FEEL DRAWN TO, REMEMBER THEIR PIN. CALL NOW, YOUR FUTURE IS WAITING.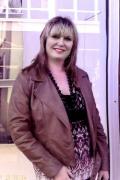 Claire
Pin 4164 Available
Claire is a Clairvoyant Medium who is also a qualified Counsellor and life coach. She is straightforward, compassionate and open minded. Claire will use her guides but can also use Tarot, Angel and Oracle cards.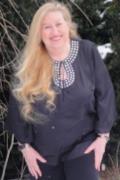 Goldey
Pin 4439 Available
Goldey is one of the worlds expert astrologers, she is extremely accurate with specifics and timing, especially in major areas including relationships and profession where you want to know the right time for these events in your life. To get the most accurate reading from any astrologer you should have dates and times of your birth at the ready, but the date is enough if you dont know the time. Goldey is highly respected as a psychic and medium, inheriting her natural empathic abilities through many family generations. She is clairaudient, clairvoyant, and clairsentient, which means she hears, sees, and feels intuitively. Angels have always been a part of Goldeys life, and she enriches her readings with inspiration from these guides. Goldey connects quickly with your voice and inner being. She senses what you need to reach your own strengths and inner wisdom and brings you comfort, clarity, and hope for your future going forward.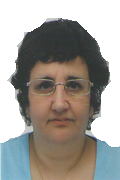 Irene
Pin 4087 Available
Irene is a gifted psychic, who also is very popular as a Medium. She can use Tarot if requested, but dont worry, she wont have to ask you many questions to establish what is going on around you.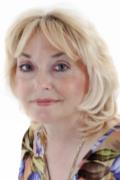 Jennifer
Pin 4242 Available
Jennifer is a natural Clairvoyant who never fails to give her clients the answers they are looking for. Jennifer is one of the most experienced Clairvoyants that you will talk to. Jennifer doesnt need to ask loads of questions, in fact you will be the one who will be asking the questions because she will have given you so much information.
Please Call 0330 201 9600
International callers +44 330 201 9600
You must be 18+ & have the bill payers permission
You can also book online securely here :
Pay on Phonebill
please call 0906 403 1610
Calls cost £1.50/min + your phone provider's access charge. 18+ with bill payer's permission. Call recorded, Entertainment only, SP: www.InverOak.com Helpline : 0330 201 9600
TEXT OMARA & YOUR QUESTION
PROBLEM OR CONCERN TO 78887
SMS cost £1.50 per msg, max 3 per reply. 18+, SP: InverOak.com PO Box 10015 CM1 9HH. To opt out of free promo msgs call Helpline 0207 111 6210.
WHICH READING IS RIGHT FOR YOU ?
WHETHER YOU HAVE A BURNING QUESTION THAT REQUIRES A FAST ANSWER VIA OUR TEXT A PSYCHIC SERVICE, OR WOULD PREFER A MORE DETAILED EXPERIENCE, WE HAVE YOUR ANSWERS :
TEXT or Phone a Psychic UK - FREE Psychic Readings!